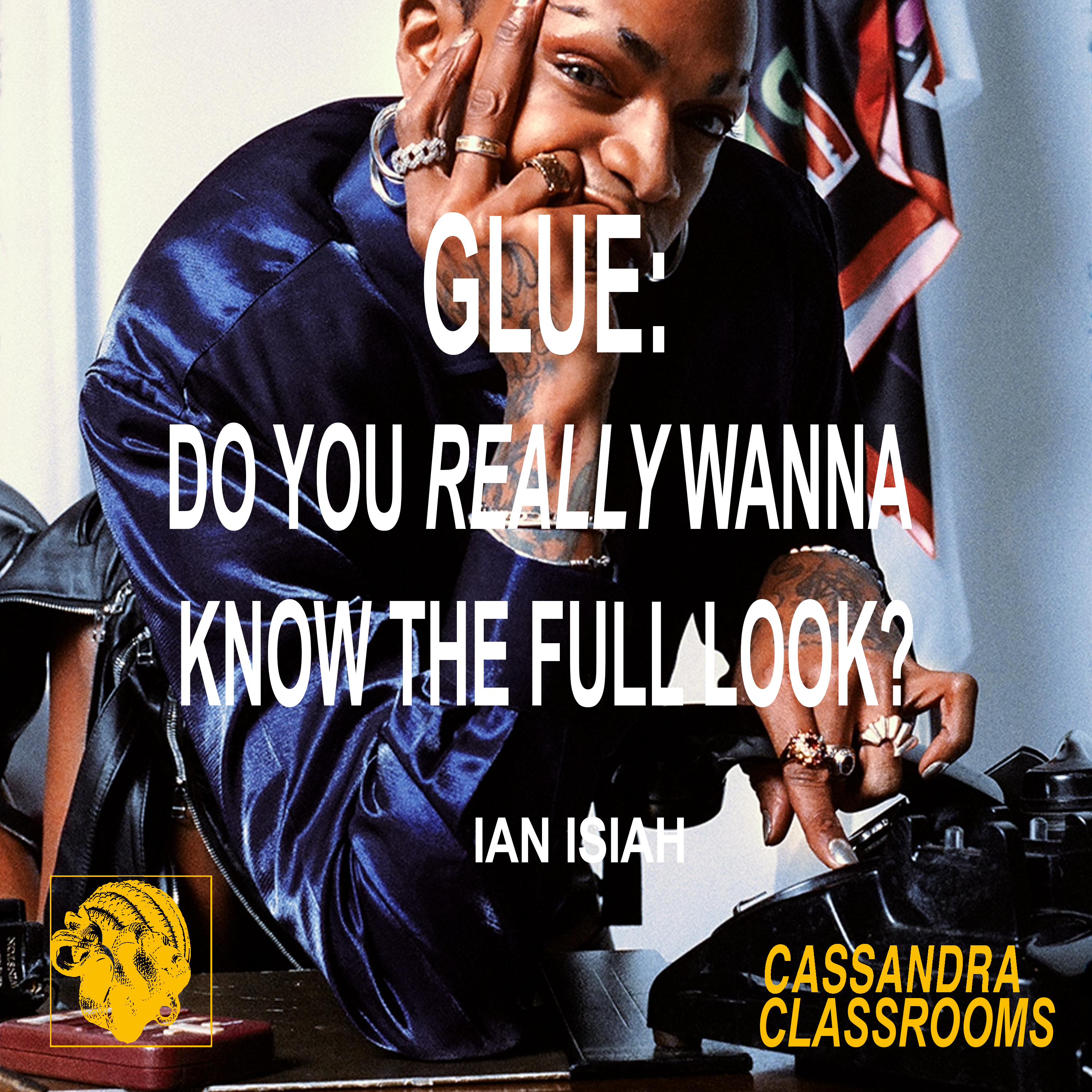 Glue: Do you really wanna know the full look?
Hybrid Learning (Remote / In-Person)
Instructor: Ian Isiah
This fashion course is open to black students only and will consist of four sessions starting at the beginning of August and culminating at the start of NYFW in early September. As this is a hybrid learning course, with select in-person classes taking place in NYC, registration is restricted to students who live in or can travel to NYC.
Each session in this four-session course will take on a different form. For the first session, Ian Isiah will speak to students about his professional, personal, and gender experience in the fashion world. Having worked with brands such as Hood By Air, Nike, Helmut Lang, Adidas, Century 21, and TELFAR, the artist will speak on how he feels as a model and creative, passing through different fashion houses. The following sessions will consist of a guest lecture, field trip, and playful variation on a reading group.
The course will culminate in a publication / spread that will be published in a major fashion magazine based on materials provided by the students.
APPLY FOR FINANCIAL AID
Raised in the heart of Brooklyn with a strong gospel stripe Ian Isiah wears many hats—from champion of sexually saturated R&B to creative muse—Isiah can be found at the forefront of music, fashion, and LGBTQ movements. Seen as a creative leader & magnetic muse of the Hood By Air brand, you can find him hymning in a church or on a street corner as often as you can hear him MCing one of NYC's underground raves. Ian has loaned his talents elsewhere as well, branding and performing his special bag of tricks at events for Virgil Abloh + Nike, Helmut Lang, Adidas, Century 21, Colmar, and many others over the years. With a community of outsider ingenues behind and beside him, Isiah entertains and enlightens as he upends dusty, generic structures in place throughout our culture regarding music, fashion, and sexual freedom.